Moisturising Body Pack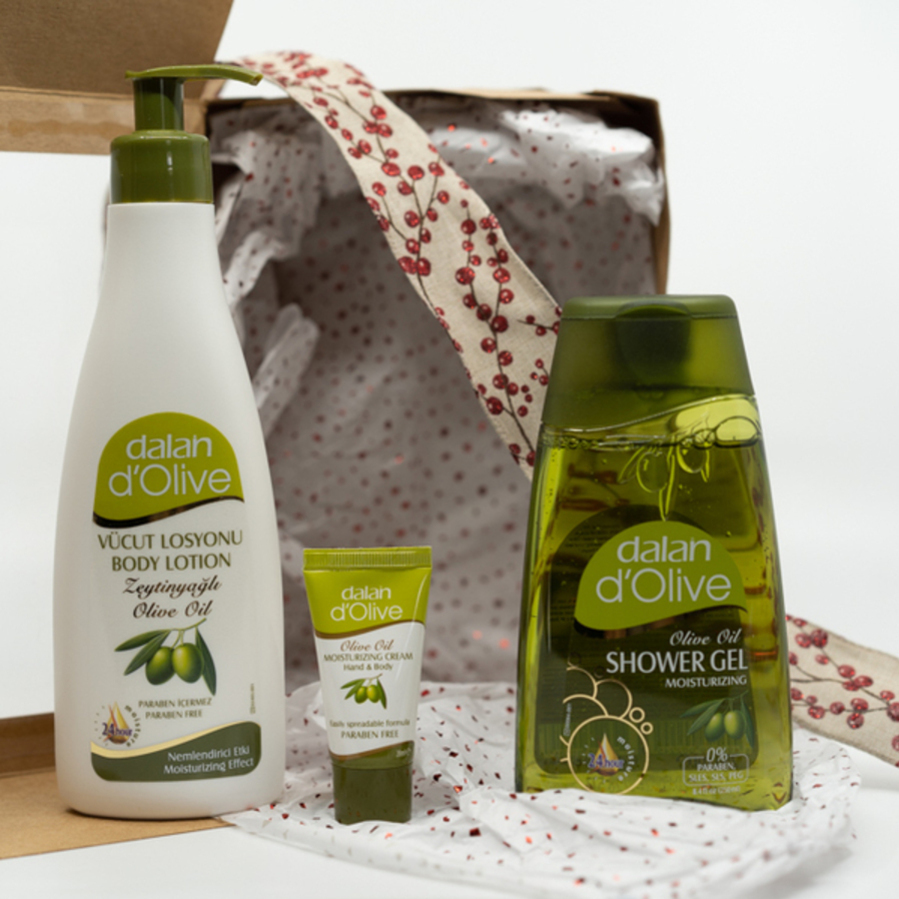 Combining the luxurious d'Olive Shower Gel, with Body Lotion, this combination will leave your skin feeling soft, silky and well nourished. Pack comprises 250ml Shower Gel, 250ml Pump Body Lotion, and a 20ml Hand & Body Cream, perfect for your everyday handbag, briefcase or laptop bag.
Enjoy the elegant Christmas Berry Ribbon or, if you prefer, choose from the floral or green or cream Ribbon. Simply pop your choice in the comment section of your purchase.